Transforming the Financial
Industry in Canada
Traditionally, financial professionals in Canada have been trained to sell insurance, mortgages, or investments in return for a commission. The problem is the advice they give is likely to be biased towards that specific product or service.
For business owners to get clarity and confidence in their financial future, they need a holistic plan that considers all aspects of their wealth.
Our goal is to reshape the financial industry into a value-driven structure dedicated to helping business owners win.
Talk to us
What We Do That's Different to Other Financial Planners in Canada
Certified
We are all Certified Financial Planners®. A designation that not only recognizes years of experience, education and ethics but most importantly, a fiduciary duty to have our client's best interests in mind.
Value-driven
Our primary aim is to ensure every single client we meet receives significantly more value than the cost paid for our service.
Holistic
Our unique approach to financial planning takes a holistic view of your full financial picture to make sure your wealth is working in every area.
Unbiased
When you pay a fee for our advice, you can be sure you're getting transparent and unbiased service that is focused entirely on what you want to achieve in life.
Innovative
We navigate through change by fostering innovative and out-of-the box strategies.
Industry transformers
We are transforming the financial industry in Canada through our unique strategies and value-driven model.
Our Unique Approach to Financial Planning
What do you do that's different from other financial advisors?
Before we offer any advice, we take time to get to know you and understand your financial goals. With a clear understanding of what your dream financial future looks like, we recommend innovative strategies to get you there.
Our unique skill is maximizing the financial planning opportunities that come with owning a corporation and using bold new ways to save you tax. The value we can create for business owners is life-changing.
Why should I pay for your advice when I can get it from other advisors for free?
Most financial planners in Canada offer free advice hoping that you will buy their products such as insurance or investments. They get compensated through management fees or commission.
That might meet your immediate need, but chances are, the advice they give you will be influenced toward buying from them.
We're on a mission to transform the finance industry in Canada by offering innovative, unbiased advice focused on helping business owners win. We will never work with someone unless we can be sure they will receive more value than cost.
What is different about your process?
Our holistic approach to financial planning considers every aspect of your financial picture making sure your hard-earned dollars are working toward your goals.
The Blueprint by Ocean 6 is an innovative six-step plan to help Canadian business owners organize and clarify their financial future. It's an experience that leaves you excited instead of keeping you up at night with uncertainty.
What do you do that's different to other financial professionals like an accountant or an investment advisor?
There's a big gap between someone managing your money or doing your accounts, and getting a full financial plan that is personalized to your goals.
You need an advisor in your corner that's considering every aspect of your finances to make sure you don't miss out on opportunities to grow your wealth, pay less tax and ultimately get further ahead.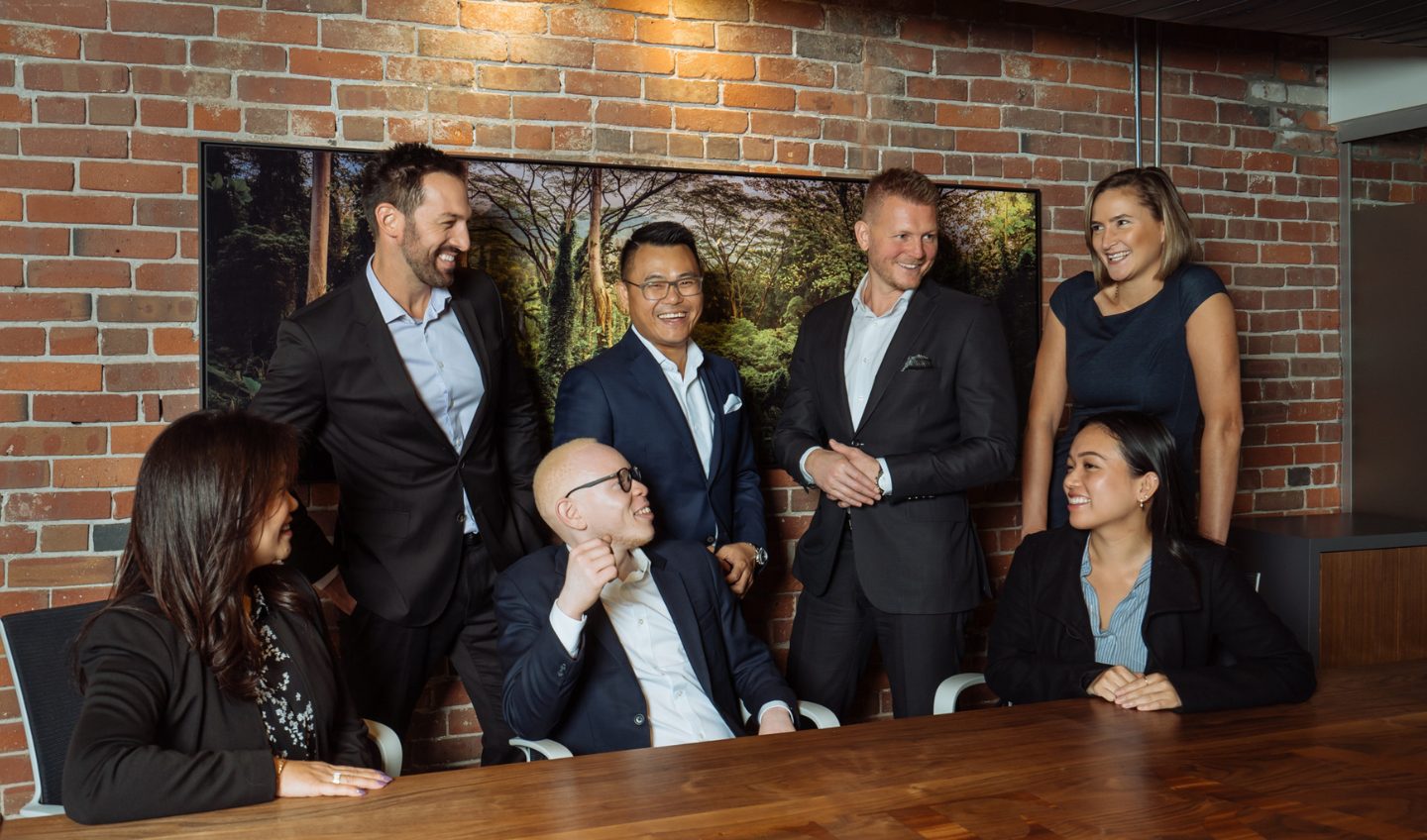 Recognition for Our Innovative Thinking
Our mission to transform the financial industry is making waves in Canada. Check out the recognition we have received for our bold news ideas by leading publications, podcasts, and at industry events.
Take a look