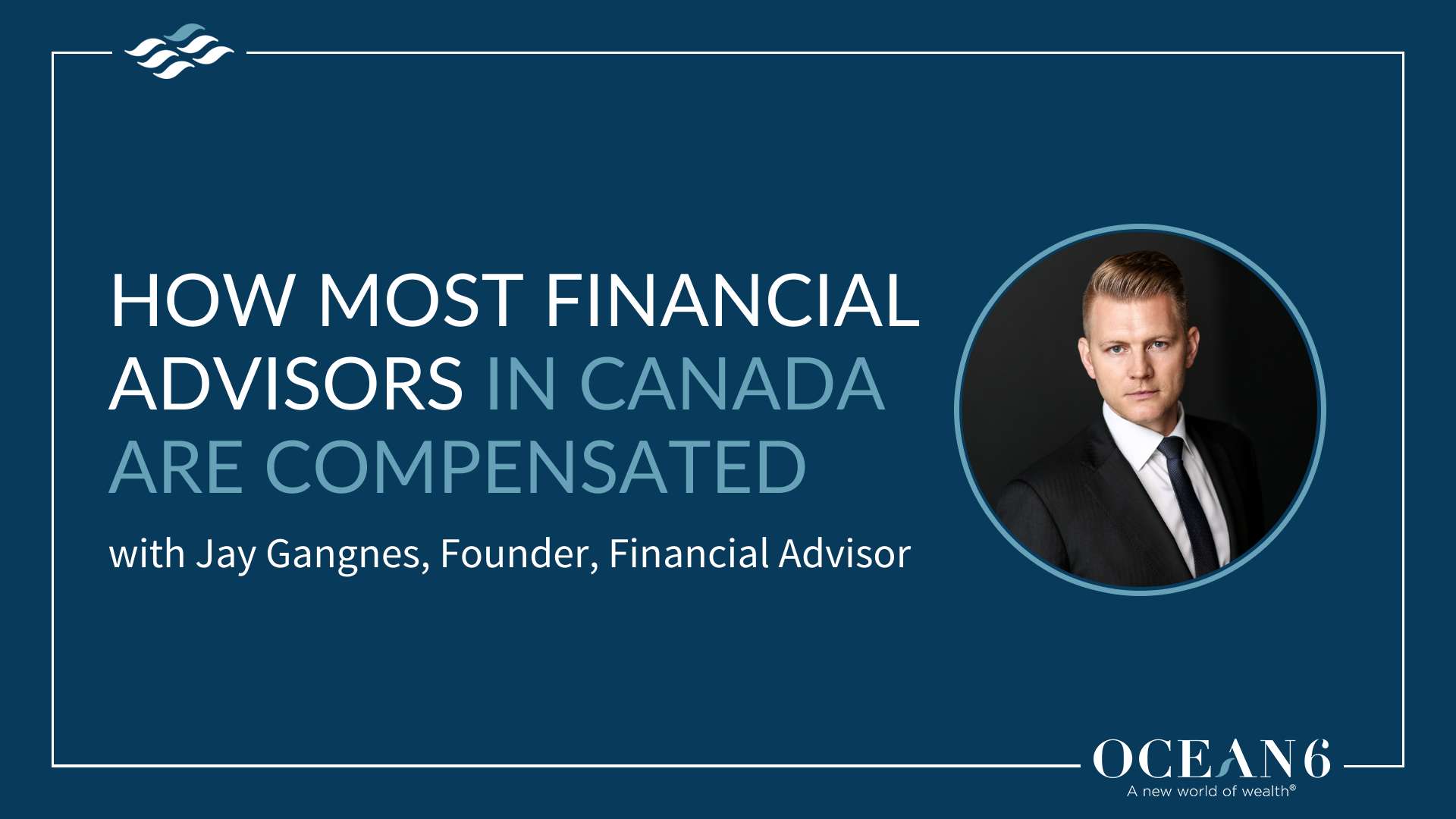 Do you know what you are paying your financial advisor for? How do financial advisors get paid in Canada? What value are you getting for the fees you are paying your financial advisor? Or do you even know you are paying your financial advisor fees?
It's time to get the answers to all of these questions and more. After all, EVERYTHING is expensive in the absence of value.
But when you choose a financial advisor who delivers value? Well, then you can focus less on how financial advisors get paid, and more on how you'll enjoy the rewards from innovative strategies to achieve your most ambitious goals!
HOW DO FINANCIAL ADVISORS GET PAID IN CANADA?
Historically, what we see in our industry for how financial advisors get paid has been very backward. It's no wonder people are so curious about where they get their income.
Usually, most financial advisors give away free advice in the hope that clients will buy products from them or invest money with them. This model leaves the availability of advice to a very select few with millions of dollars to invest in the stock market.
But what if you want to manage your own portfolio? Or invest in your business? Or buy real estate? You might want flexibility to manage your own wealth. These are just some of the different investment options available that you might be interested in.
Now, what if you want the knowledge and guidance of an experienced financial advisor, without buying products or investing in them?
UNDERSTANDING THE ROLE OF A FINANCIAL ADVISOR IN CANADA
The important thing you need to do when working with financial advisors is to get clear on the role of your financial advisor.
Are they there to manage your money?
Is your advisor there to sell you a product such as insurance?
Or better, is your advisor there to give you unbiased financial advice so that you will have clarity and confidence about your future?
To put it bluntly, in Canada, almost anybody can call themselves a financial advisor. A certification or designation is not required to call yourself one.
As for that big question, "How do financial advisors get paid?" Well, a lot of times, financial advisors only get paid if they sell you something.
We know you want to achieve all of your financial goals and dreams, and live the life you always dreamed of. That's why it's important to understand the role of a financial advisor and how to best utilize them to help you accomplish your financial goals. When you understand their role and utilize their skills, you'll be getting the best value possible and reap all of the rewards that come with it.
By the way, a financial advisor is just one of the people you need on your financial team. Learn about the rest of them here.
THE SIX-STEP PROCESS TO CLARITY AND CONFIDENCE IN YOUR FINANCIAL FUTURE
At Ocean 6, we have created The Blueprint, a six-step process to give you clarity and confidence in every area of your financial future:
Step One: Make it Count – Behavioral Cash Flow Planning
Step Two: Beat the Banks – Clever Debt Restructuring
Step Three: Protect Your Lifestyle – Innovative Insurance Strategies
Step Four: Grow Your Wealth – Tax-Saving Investment Strategies
Step Five: Invent Your Retirement – Efficient Retirement Planning
Step Six: Leave a Legacy – Building An Effective Estate Plan (click here for six helpful estate planning tips)
These steps help you see where you are today and what you need to do to achieve all of your financial goals and dreams.
We uphold the clarity and transparency of our advice. We believe in the importance of getting clear on what you are paying for.
After all, as we said before: everything is expensive in the absence of value.
If you want to learn more about how to organize and clarify every aspect of your financial future, book a call we'd love to run you through our financial planning process.