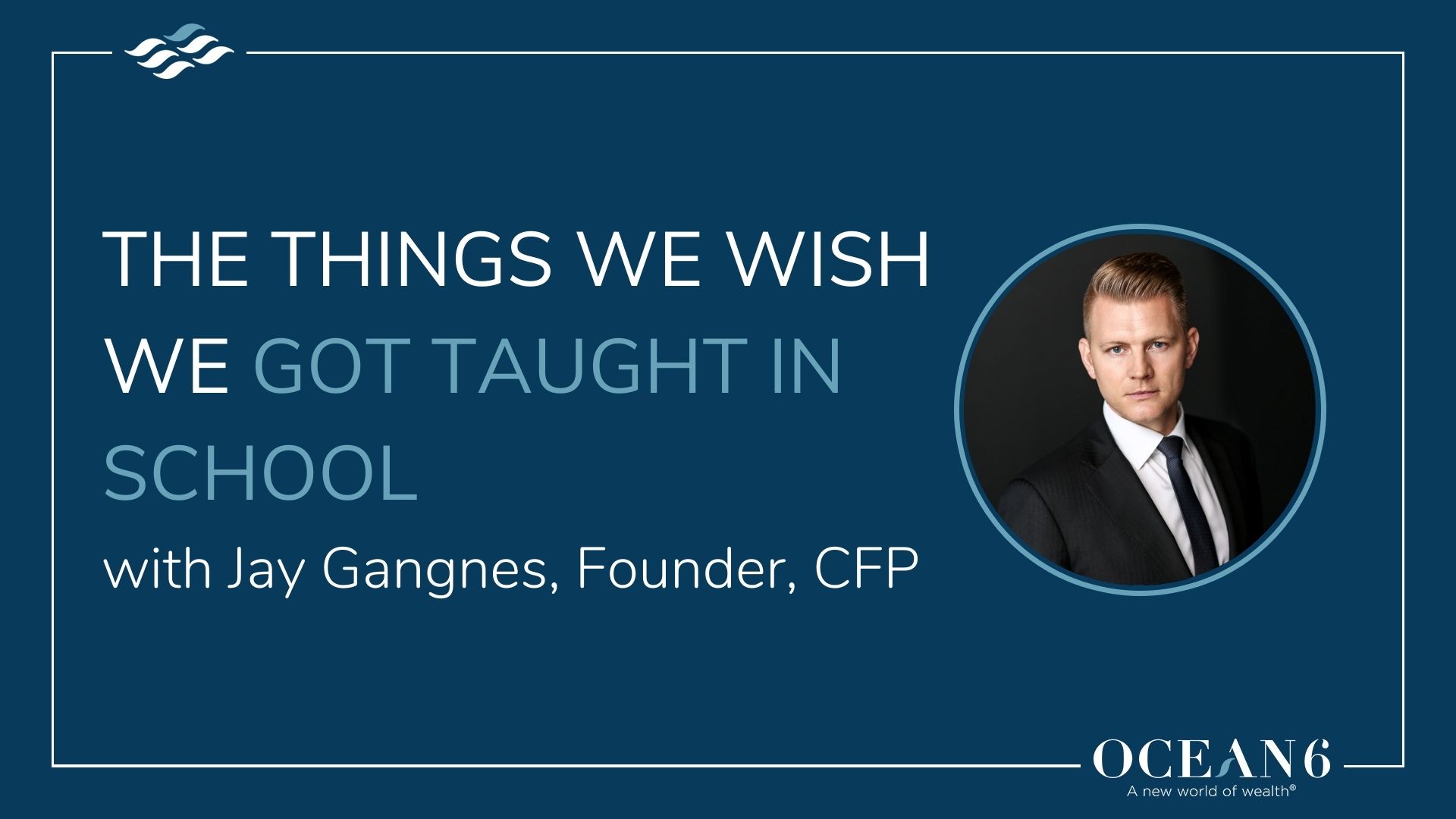 What did you do with your first paycheck?
Ocean 6 Advisor Jacky went straight to CIBC to get advice. Jasmine opened her first investment account. It's no wonder they turned out to work in the finance industry!
In most cases, despite years of education, many of us leave school without the practical knowledge and skills to manage our wealth. And this often means we end up paying too much tax to CRA or too much interest to the bank. We're missing out.
It's hard to find the time to self-educate ourselves on all the information out there. But we must take control of our financial future, it creates a lot of stress if we don't.
Here's some of our top tips:
Align your spending with your core purpose – Behavior is key when it comes to getting more from your money. Use a cash flow plan to guide you to funding your dreams and allocate to the things you love.
Try not to compartmentalize your debt – Whether it's a mortgage, credit card or a loan when you diversify or spread debt among several accounts it grows. Look at the total cost of your debt, not just the rate and try to keep diversifications to a minimum.
Protect your biggest asset – Most people's life goals are dependent on their ability to work. Insurance gets a bad rap but the chances of becoming disabled are higher than you think. Invest in critical illness or disability insurance to cover you if you are unable to work due to injury or illness.
Get clear about your investment structure – Understand your risk profile before you invest, knowing your goals and timelines will help. Longer time horizons allow you to take on higher risk. It gives you time to make up losses from market corrections.
We think every Canadian deserves access to financial advice targeted towards their goals, dreams, and ambitions but so often they are sold products that don't fit into their financial picture.
To find out about the unique financial planning opportunities you have as a Canadian business owner book a call, we'd be love to run you through our full financial planning process.