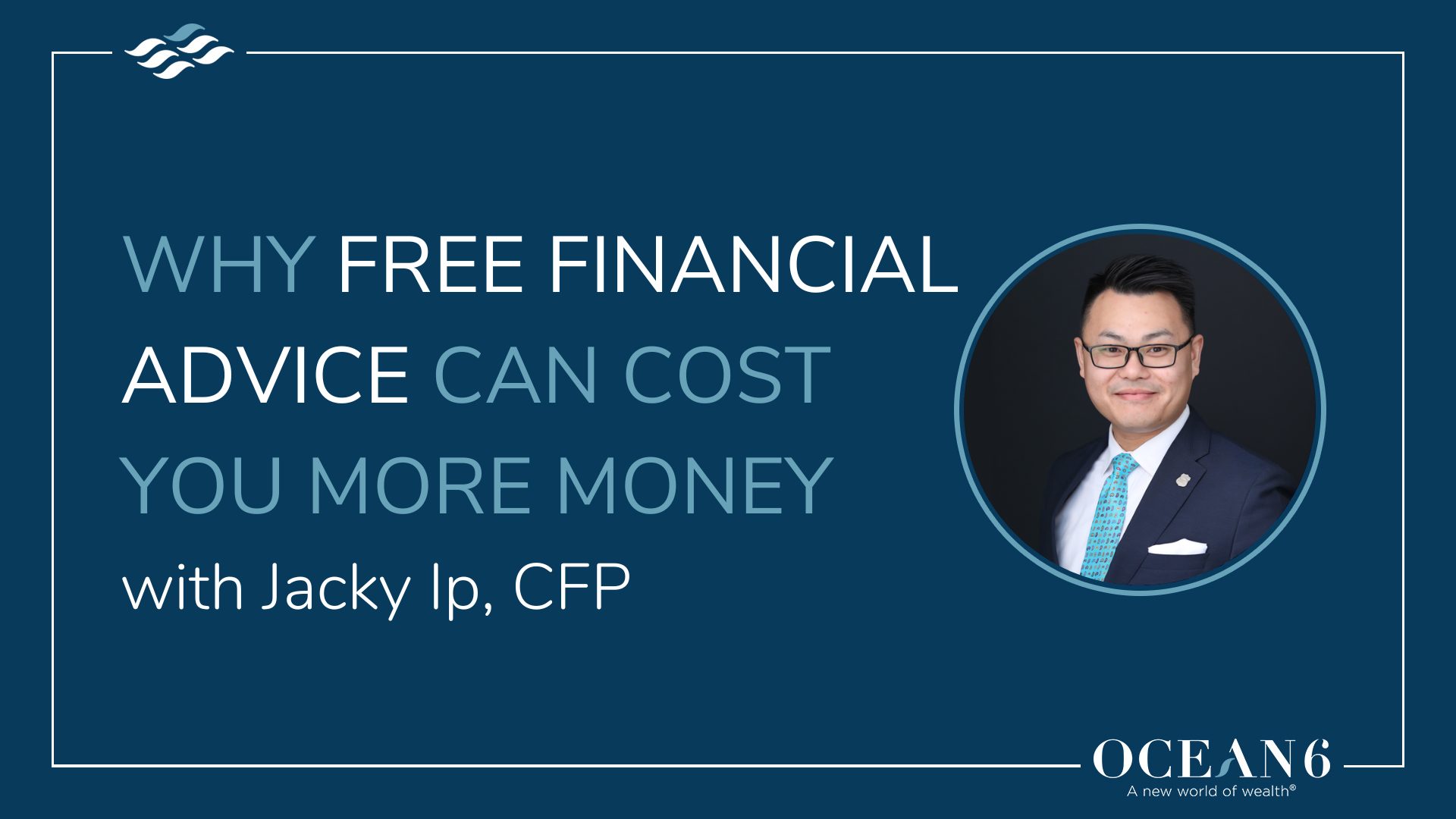 Since financial advice in Canada has traditionally been free, you may not be familiar with paying for a financial planner.
The problem with free advice is that it's given in the hopes of you purchasing a financial product or service in return. You can never be sure if it is truly the right fit for your unique situation.
The Tricky Thing About Free Financial Advice
Most financial planners in Canada offer free advice in the hope that you will buy their products, such as insurance or investments. They get compensated through management fees or commissions.
For example, insurance advisors give you advice and sell you insurance products. If you're looking to protect the financial well-being of your family with insurance planning, an insurance advisor will be your best source.
What's tricky is when insurance advisors try to introduce insurance to people when it's not the right fit, especially younger people. They offer additional services, like investment and tax planning to get their attention. As a result, they start looking like financial planners providing free financial support. In reality, they're trying to implement insurance in your financial plan so that you will buy insurance products from them.
There's nothing wrong with this because these products may solve problems, but it's important to consider if this advice is in your best interest when it's tied to a commission sale.
The Alternative to Free Financial Advice
When you work with a financial planner who charges you a fee for their advice and services, you can be certain it's unbiased, transparent, and in your best interest. Unlike commissioned-based financial planners who provide free financial advice with products or services you've purchased, you risk a conflict of interest.
A fee-for-service financial planner delivers the value of their advice and services through a financial plan that considers your full financial picture. It includes your income and expenses, debt balances, projections of your investments, how insurance impacts your financial well-being, estate projects, retirement income projects, and addresses your income taxes.
You also want to find a financial planner with a Certified Financial Planner (CFP) designation. This designation recognizes that an individual has undergone intensive training and passed exams to demonstrate their knowledge in financial planning.
(Do you know if you're getting the value for the fees you pay your advisor? Learn more about how financial advisors get paid.)
How Paying for Financial Advice is Valuable to Business Owners
As a business owner, your corporate structure offers advantages that can be used as a long-term financial planning tool to help achieve your goals. This also means more complexity and requires a financial planner who works with business owners. 
Here's one example of how we can address your financial plan using your corporate structure. A client came to us when their business was starting to pick up. They were paying themselves $10,000 a month and wanted to know if this was the correct amount. A cash flow plan would reveal whether they're taking too much out and paying unnecessary income taxes. 
When you pay yourself too much, you're giving the CRA 40-50% in taxes for every $1,000 you're withdrawing from your corporation. So why not keep more capital by investing in your corporation and bypassing unnecessary personal taxes?
These strategies can add up to bigger tax savings and planning opportunities. As your lifestyle and goals change, it's important to have a financial planner by your side to adjust your plan. Paying for a financial planner can optimize your financial setup with transparent and unbiased advice.
Watch the video on the value of a financial planner
We're on a mission to transform the finance industry in Canada by offering innovative, unbiased advice focused on helping business owners win. We will never work with someone unless we can be sure they will receive more value than cost.
Book a call to create a life-changing financial plan to help you achieve financial freedom.
Did you learn a lot about free financial advice? Here are three more posts to read next: